Helium
Helium, Dec 03, 2021
Miner
What is Helium? (HNT)
Launched in July 2019, Helium is a distributed network of long-range wireless hotspots. The goal is to create a blockchain powered network for Internet of Things (IoT) devices creating what they call "The People's Network".
199 get 50% of a Finestra' earnings from Emrit!
Helium is partnering with many companies, its sure to be an up and comer! (more so than it already is!)

BC.Game
BC CoCo Gambling Site, Aug 7, 2020

Gambling
Unlimited Earning
BC.Game is a gambling site featuring 15+ currencies, daily rain, chat tips, chat rain, daily coco, rakeback (return on bets) and more! You can easily earn on this site with small capital to start. A new feature is using my referral, you will auto DM me as your inviter when you start, so I can send you some starting coin!
ZCash ZEC
ZCash, Aug 17, 2020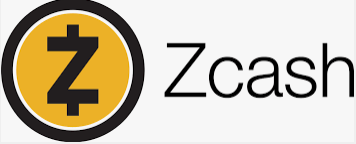 Cryptocurrency
Zcash is a cryptocurrency aimed at using cryptography to provide enhanced privacy for its users compared to other cryptocurrencies such as Bitcoin. Zcash is based on Bitcoin's codebase. It shares many similarities such as a fixed total supply of 21 million units.
ZCash is a cryptocurrency with a decentralized blockchain that seeks to provide anonymity for its users and their transactions. Zcash is a POW coin.
The only 2 faucets that I know of that have no shortlinks, ads or weird popups are below
Globalhive
Pipeflare
HORA Token
Hora Token, Aug 15, 2020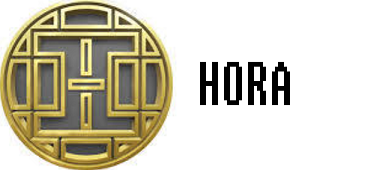 Cryptocurrency
This is a brief guide on how to earn with HORA
This game is fairly simple, you can let it run all the time or just login occasionally, one just levels you quicker!
To earn HORA you play a mobile phone game (it does not mine, it is just a game) and earn based on your poistion in the rankings for the week.
Theta Coin
Theta and Tfuel, Aug 07, 2020

Cryptocurrency
Varies, based on Crates and Stream view time
This is a brief guide on how to earn with ThetaTV!
Sign up at ThetaTV , you initially get 2 crates to open, chances of gold coins or Tfuel or better! Once you have signed up, find a streamer you like and leave the page open, it will earn coins. You can use these coins to enter giveaways and raffles. (Giveaways / Predictions are the top right tab next to chat, the grand giveaways you scroll down on a streamers page) You also gain Tfuel by watching streamers, this is dependant on how many within 1000 miles of you are sharing your stream. (Sometimes it is quite a bit, other times not)
The items you can win vary widely, you can see what is available on the raffle you are entering. Some are worth money some are just more gold coins!
Currently you cannot withdraw Tfuel from the site, you can however use it to donate or SHOP in their store! I read that Tfuel withdrawl for other than Streamers is planned for the future.
You can also earn by heading over to ThetaToken.org and running their node. It does not use CPU or GPU but your extra bandwidth. It will earn Tfuel all day long!
The main benefit of signing up at ThetaTV is the INCENT program. Every 10 minutes or so a code will pop up on INCENT enabled streams, you enter the code and you get 4 cents free! (Price varies as coin value changes!) No ads, no work just earning! You can use the INCENT coin at 2 exchanges currently. (Google for Incent CoinGecko to see which)
INCENT Coin
INCENT Intro, Aug 07, 2020

Cryptocurrency
3 cents per claim!
Incent is a newish coin you can claim with codes from streamers. There are no ads, pop ups or shortlinks. Each code is worth 3-4 cents AUD. Every 10 minutes or so a code will pop up on INCENT enabled streams, you just copy the code and enter it at Incent
Streamers rewards yourself and your audience with INECNT!
Incent allows content creators to grow their fanbase, reward their viewers and monetize their content all for free.
Read more: https://incent.com/#ixzz6V6culnDG
Incent is a future-facing rewards technology company. Incent allows anyone to reward their users with cryptocurrency for any digitally trackable action.
Read more: https://incent.com/about-us/#ixzz6V6czsNi3